Staff and Faculty
Tanya Denckla Cobb
In 1997 I found a professional "home" at IEN for my passion for bringing people together to discover common ground and create solutions for mutual gain. Beginning as a Senior Associate, then Associate Director, I was privileged to be appointed Director in 2015. Through the years my work has covered a broad range of challenging environmental, agricultural and community issues. Now, as Director, working with a talented and collaborative team, I strive to be a servant leader while providing vision and strategic direction. As we build on IEN's rich history to continue tackling the tough issues with integrity, our team seeks to meet the evolving needs of our times, through innovative leadership in our field and engaging stakeholders in ways that are fresh, focused, relevant and effective. 
Frank Dukes, Ph.D.
I have been privileged to work for the Institute for Environmental Negotiation (IEN) since 1990, and served as its Director from 2000-2015. As a mediator and facilitator, I seek to help individuals and groups address complex public problems and conflicts in ways that strengthen communities rather than tear them apart. Each year I work on average on a dozen or so projects involving environment and land use, contaminated sites, community development, education, and health. I have also facilitated many difficult community conversations on topics ranging from faith and homosexuality, to education, to reparations for slavery. 
J. Michael Foreman
Mike's focus has been on collaborative leadership and team-based performance planning his entire career. Mike is currently the Director of Public Policy and Conservation Stewardship for the American Canoe Association. After 30 years of state service, Mike retired from the Commonwealth of Virginia in December 2016 where he was the Director of the Office of Environmental Education at the Virginia Department of Conservation and Recreation. Prior to his state career, Mike held positions in academia and business. He has been a trained facilitator since 1990 and has led and served on many collaborative efforts such as the Chesapeake Bay Program, US Forest Service Forest Legacy Program and Virginia Nonpoint Source Advisory Council, Virginia United Land Trusts, and Farmland Preservation Task Force. He has also led many NGO and state strategic planning and conservation policy efforts. Mike has been teaching the leadership portion with the Virginia Natural Resources Leadership Institute since 2001 and is a graduate of the Covey Leadership course.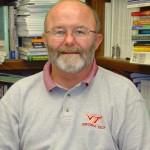 Mike Ellerbrock, Ph.D.
Professor, Extension Specialist and Director of the Center for Economic Education at VT. Mike has been teaching environmental economics, environmental ethics and environmental theology for 24 years. Mike participated in the Kellogg Foundation's Natural Resources Leadership Institute at the University of Kentucky. He served on the Governor's Advisory Committee on Environmental Education and drafted the final report. Mike has received seven major university teaching awards, including the Congressionally-Sponsored USDA National Award for Teaching Excellence for all fields of Agriculture, Natural Resources, Human and Veterinary Sciences. Mike serves as Special Assistant to the Provost for undergraduate education. He has taught twice in UVA's Semester-at-Sea program.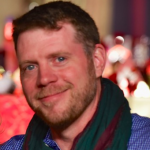 Craig Nicol
An Ohio native, Craig joined the Virginia Department of Environmental Quality in 1997 after making his way to Virginia as a Stinger Missile Gunner for the Navy's Special Boat Unit. Craig's tenure at DEQ has included many roles; from his early days in the Air Inspection Program, Air Compliance Management, and as an Air Enforcement Manager. Craig's talents in program development and strategic planning led him next to his role as the Water Withdrawal and Permitting Compliance Manager. A major initiative in this role was leading and negotiating the significant reductions of groundwater withdrawals to protect the coastal plain aquifer from over withdrawal, salt water intrusion and land subsidence.  In his current role as Regional Director, Craig strives to be a servant leader and continues his personal growth by engaging the next generation of environmental leaders, within his community, DEQ, and those enrolled as Virginia Natural Resources Leadership Institute Fellows, in expanding their understanding and use of mindfulness in leadership. When not working, most of his free time is focused around art, raptor prorogation and falconry, food and investigating the environment and people around him. Craig has a BS in Environmental Science from Ferrum College and an MALS from Hollins University.