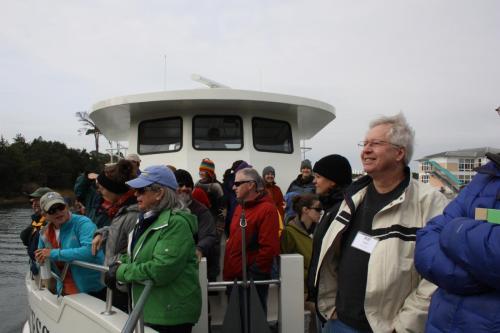 Session 1 | Shenandoah Valley
September 20-22, 2017
Foundational communication and dialogue skills, personal leadership habits, structured dialogue, personality styles, conventional and sustainable agriculture, water quality, and environmental justice. 
Session 2 | Virginia Beach
November 15-17, 2017
Fundamental group facilitation skills, the "Higher Ground" approach to setting group norms, conflict management styles, Chesapeake Bay water quality, fisheries, and sea level rise in coastal Virginia.
Session 3 | Richmond
January 10-12, 2018
Key leadership qualities, collaborative process design, group consensus, organizational cultural diversity, green economics, the ethics of advocacy lobbying, and Virginia's Capitol.
Session 4 | Danville
March 14-16, 2018
Negotiation process preparation and practice, servant leadership, natural resources and local economies, coal ash. 
Session 5 | Southwest Virginia
April 25-27, 2018
Public involvement, leadership without easy answers, rural economic development, the economics of extractive and renewable resources, coal mining reclamation, and the Clinch River regional collaboration.
Session 6 | Charlottesville
June 13-15, 2018
The "Open Space" group process, personal leadership goals, the values and ethics of leaders, plus current topics of the VNRLI class's choice.