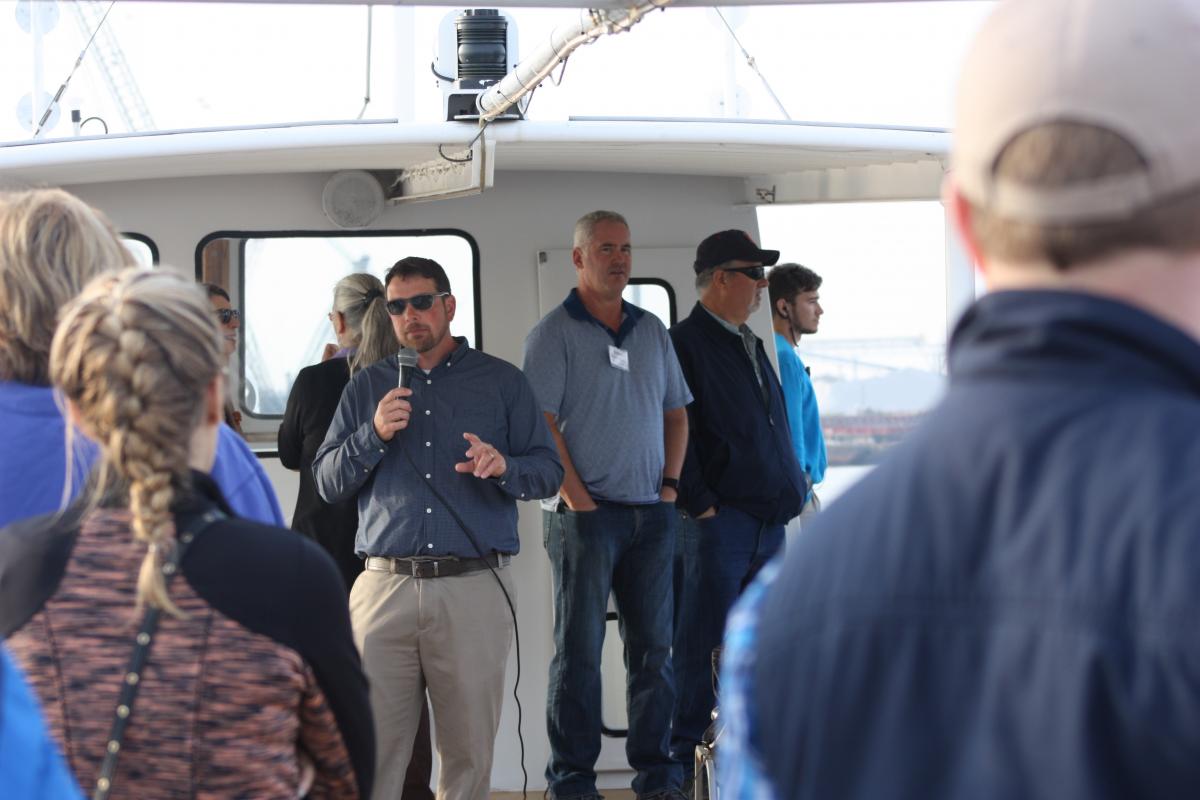 The application for the 2017-2018 VNRLI is available here. If you would like to provide the recommendation form to your recommender separately, that form is available here. 
Applications (including the recommendation and scholarship assistance request, if applicable) are due Monday June 12, 2017 and can be submitted via email to kaltizer@virginia.edu or by mail to VNRLI at PO Box 400179 Charlottesville, VA 22904. 
Dates/Locations/Topics
Session 1: September 20-22, 2017 - Shenandoah Valley: Foundational communication and dialogue skills, personal leadership habits, structured dialogue, personality styles, conventional and sustainable agriculture, water quality, and environmental justice.              
Session 2: November 15-17, 2017 - Virginia Beach: Fundamental group facilitation skills, the "Higher Ground" approach to setting group norms, conflict management styles, Chesapeake Bay water quality, fisheries, and sea level rise in coastal Virginia.                     
Session 3: January 10-12, 2018 - Richmond: Key leadership qualities, collaborative process design, group consensus, organizational cultural diversity, green economics, the ethics of advocacy lobbying, and Virginia's Capitol.
Session 4: March 14-16, 2018 - Danville: Negotiation process preparation and practice, servant leadership, natural resources and local economies, coal ash, human/animal conflicts. 
Session 5: April 25-27, 2018 - Southwest VA: Public involvement, leadership without easy answers, rural economic development, the economics of extractive and renewable resources, coal mining reclamation, and the Clinch River regional collaboration.
Session 6: June 13-15, 2018 - Charlottesville: The "Open Space" group process, personal leadership goals, the values and ethics of leaders, plus current topics of the VNRLI class's choice.
Program Fee & Payment Schedule
Program fee-only: $2950 (includes one lunch and one dinner at each session, and does not include additional meals, lodging, or personal travel.)
Program fee with lodging:  $4230 (includes one lunch and one dinner at each session and single-room lodging arrangements made by VNRLI.) 
Limited scholarship assistance is available for the program fee, minus the nonrefundable $300 deposit. If you wish to be considered for a scholarship, please attach a letter to your application indicating your need for financial assistance and the amount of assistance you are requesting (maximum of $2650).
The program uses the University of Virginia's travel rate when arranging lodging and meals. 
Applicants will be notified of admission decisions no later than July 14, 2017.
The non-refundable registration deposit of $300 is due by August 7, 2017. The remainder of the program fee is due by September 15, 2017.
Payment can be made by check or wire transfer. 
Questions
Please see our Frequently Asked Questions page, or contact Program Manager Kelly Altizer at kaltizer@virginia.edu or 434-924-6569